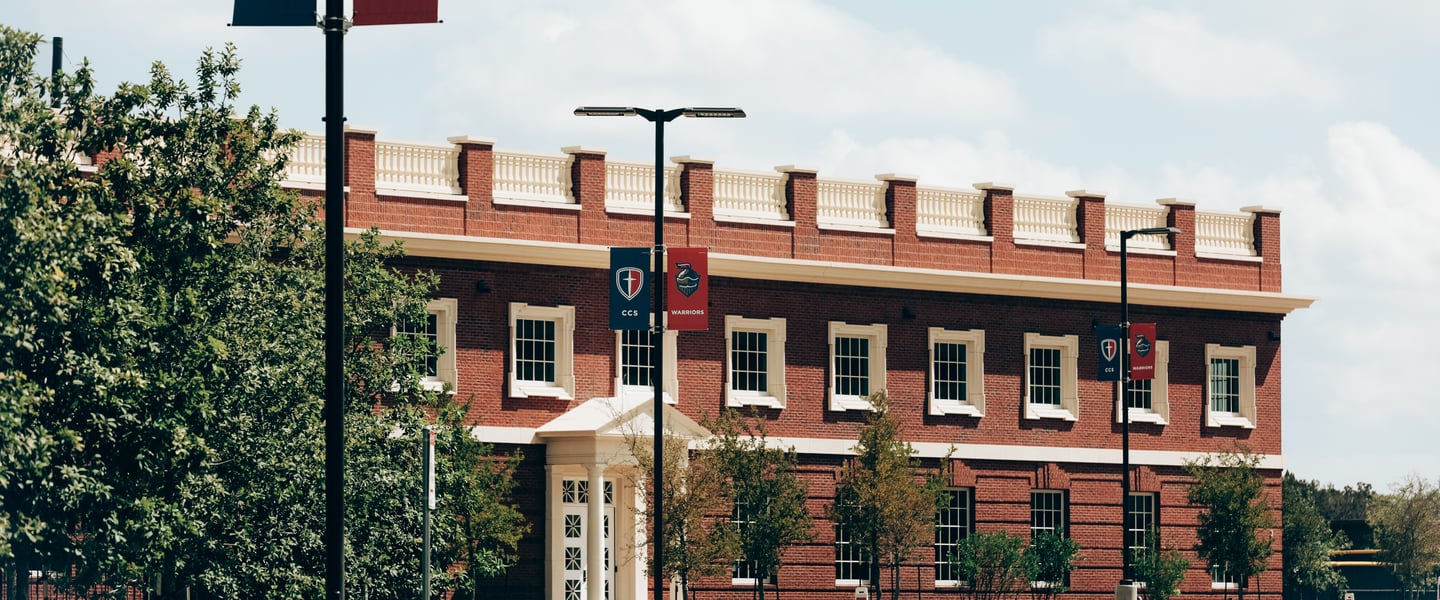 An Education Worth the Investment
Cornerstone Christian Schools considers it an honor to partner with you in the education and training of your child. Consider this not only a financial investment, but a spiritual commitment to your child's overall formation. Tuition rates reflect the generosity and commitment of the many who support Christian education through Cornerstone Christian Schools.
A non-refundable deposit fee of $125 is required when each student application is submitted. For international students, the non-refundable deposit is $385. Upon acceptance of an International student, an enrollment fee of $400 is due to secure enrollment.
Tuition may be paid in full by the year, semester, monthly or semi-monthly payments (July - June). All fees are based on timely payments. Tuition rates reflect a discount of $225 per family for volunteering a minimum of 15 hours per school year. If volunteer hours are not completed by the end of the school year, a $225 charge will be added to your financial statement.
International students have two payment options to choose from (annual or semester payment plan).
San Antonio's First Choice in Christian Education!
We recognize that paying tuition is a considerable investment for most families. Investing in a private school education requires careful financial planning. For this reason, Cornerstone Christian Schools is committed to providing a quality Christian education with attainable tuition. Tuition rates reflect the generosity and commitment of the many who support Christian education at CCS.
Printable Tuition Schedule
Warrior Digital Initiative
Cornerstone Christian Schools requires all secondary students (grades 6-12) to bring an Internet-connected device to school every day. Our elementary students use school-provided iPads and Chromebooks in each classroom.
Learn More
Tuition Assistance Options
For most families, investing in a private school education requires careful financial planning. Each family is unique, and CCS seeks, to the greatest extent possible, to assist families in affording a quality Christian education. For more details about this program, please visit the Tuition Assistance Page. 
The impact of the investment you sow in your child's education lasts a lifetime. At CCS, we strive for excellence in all aspects of student education. Our tuition incentive programs are listed below:
Tuition Assistance Options
By referring a new family, current CCS families receive a $500 credit for each child from the new family that enrolls and completes one full semester at CCS.
Financial accounts for both families must be current in order to receive the credit.

The online Student Referral form must be submitted to Accounting Services within two weeks of the referred family's start date. Submission to any other office or after the due date will render the form invalid and the discount will not be credited to the referring family.

Please contact Accounting Services with any questions at ccsaccountingservices@sa-ccs.org
Every family with more than one child enrolled at CCS automatically receives a reduction in tuition for each child enrolled after the first child.
A one-time $250 discount is applied to the student account when a financially responsible parent/guardian is: Active Duty Military, a Veteran, an Active First Responder (Police, Fireman, EMT, etc.), an Active Pastor, or a CCS Alumni.
For additional information, view the Honorary Discount form.
Requirements:
Must be a member in good standing of Cornerstone Church
Must complete the Discover The Difference Class
Must demonstrate consistent attendance
Must be faithful in tithing and giving
Must be involved and supportive of Cornerstone Church
May have to complete the CCS Tuition Assistance application. Please contact Accounting Services for complete details. CCSAccountingServices@sa-ccs.org 
Tuition assistance, if awarded, consists of funds given to families to cover tuition expenses only.
Applicants must complete the CCS Tuition Assistance application.
Assistance is limited.
Every application is reviewed on a case-by-case basis; therefore, award amounts may vary based on individual need/circumstance.
Assistance, if awarded, will be applied to the cost of tuition expenses only. Any additional fees (lunch, uniform, enrollment, etc.) will be the responsibility of the parent/guardian.
This option exists for currently-enrolled families who unexpectedly face financial difficulty during the academic year.
Assistance may be granted after careful evaluation of a family's specific need or situation.
Can be applied for at any time during the school year.
Please contact Accounting Services for more information. CCSAccountingServices@sa-ccs.org
Your Tuition Solution is a third-party provider of school tuition financing.
Families apply directly to Your Tuition Solution. Financing options have no bearing on tuition assistance awards from CCS.
For more information or to apply, go to www.yourtuitionsolution.com.
If you are applying for CCS tuition assistance, please do not apply for a loan from Your Tuition Solution until you receive a response on your award status from CCS.
Tuition assistance funds are provided through the generosity of many patrons who believe in and support Christian education through Cornerstone Christian Schools.
Tuition Assistance will be applied to tuition expenses only and cannot be used for any other fees or costs incurred.
Tuition assistance awards do not carry over from year to year.
A new application must be submitted prior to each school year.
Tuition, Discounts, and Assistance options are subject to change or withdrawal at any time by CCS.
For more information, contact Accounting Services at (210) 979-9203, ext. 2244.
View the Honorary Discount
CCS is delighted to offer $250 Honorary Discounts
Learn More
Campus Tours
Come tour our beautiful campus — unprecedented in the world of Christian education! We are humbled to serve as the hands of Christ, educating the next generation through these halls.
Schedule a Tour