Friday, December 8 at 9amInvite your neighbor, co-worker, and friend to enjoy coffee, ask questions, take a tour, and hear all that CCS has to offer their child!
Thursday, December 7 at 6:30pm, Cornerstone Church Praise CenterCome hear our award-winning band as they celebrate the Christmas season in joyful sound!
Where Warriors are MadeCornerstone Christian Schools is a Christ-centered, teaching-learning environment of unprecedented excellence.
Prepare for SuccessCornerstone Christian Schools curriculum is Biblically-based, and prepares students for our college-preparatory high school courses.
CCS Athletic DepartmentSupporting student athletes in committing to play in a way that honors God.
We invite your family to take a personal tour of all our campus has to offer! Campus tours last approximately one hour and are available by appointment only.
Schedule Today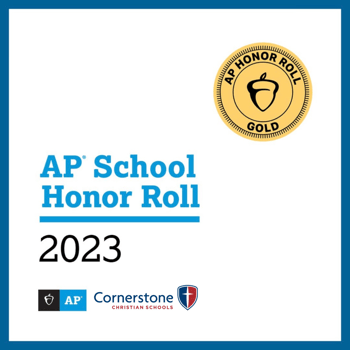 Congrats CCS for Earning AP Gold Distinction
College Board announced that Cornerstone Christian Schools has been named to the Advanced Placement® Program (AP) School Honor Roll, earning GOLD distinction with the criteria being the number of AP courses available and student scores!  AP represents an opportunity for students to stand out to colleges, possibly earn college credit, and potentially boost their grade point averages.  CCS currently offers 19 AP courses, each culminating in a challenging exam, students learn to think critically, construct solid arguments, and see many sides of an issue—skills that prepare them for college and beyond. Congratulations and a job well done Warriors!
Discover CCS
Welcome to Cornerstone Christian Schools where Warriors are made. We invite you to learn more about our "whole person" education, world-class coaches, unmatched facilities, specialized classes and learning opportunities to better prepare your child for college or career.
2100
Students enrolled in K4 - 12 grade.
$27
Million + was awarded to the Classes of 2020-2023 in scholarship dollars
100%
of students actively participate in spiritual growth activities.
Our purpose is to develop and train the whole person spiritually, intellectually, physically, and socially with unprecedented excellence in a Christ-centered culture to take all the Gospel to all the world and every generation.
Learn More About CCS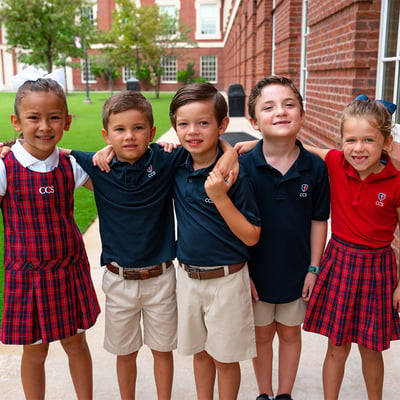 Elementary
Cornerstone Christian Schools' elementary curriculum is Biblically-based and prepares students for our college-preparatory high school courses.  Our teachers challenge students to reach their maximum potential in all curricular areas including science, technology, engineering, art, and math.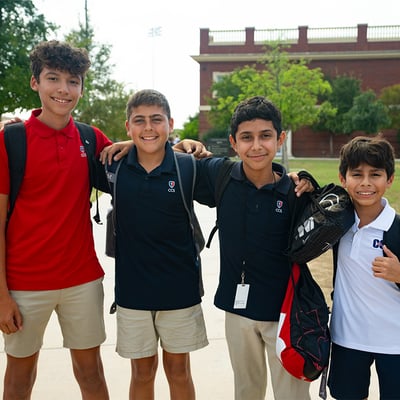 Middle School
The middle school program is built upon the sound spiritual and academic foundations that were developed during the elementary and early childhood years. The instructional program is amplified through practical opportunities for the development of leadership, service, special interests, and academic enrichment through many student organizations and sports teams.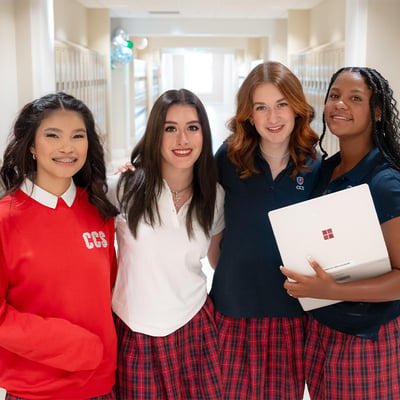 High School
Cornerstone Christian Schools offers a Biblically-based college preparatory High School program designed to prepare students for college and future pursuits.  The academic program includes honors and advanced placement courses in history, math, science, English and art. Students are taught to think critically and to develop analytical skills for the present and their future.
Testimony
"Cornerstone Christian Schools is a wonderful school...and my daughter loves it!  The students are very accepting and friendly, and the teachers are all fantastic. CCS is the best decision for us!"
Testimony
"CCS is a great school! The staff takes the time to know each child's name and heart, showing love to every child. We are truly blessed as a family to have Cornerstone Christian Schools as a part of our children's lives and upbringing."
Latest News
CCS understands that authentic Christian education involves rich activities beyond the classroom. Students from preschool through senior high will experience a wealth of opportunities to explore, enjoy, and excel. Take a look at what's happening at CCS!
View All News
Unmatched Facilities, Attainable Tuition.
Discover the premier Christian K4-12 education in San Antonio. 
Enroll Today!
Cornerstone Christian Schools welcome students of any race, color, national or ethnic origin to all the rights, privileges, programs, and activities generally accorded or made available to students at the school. It does not discriminate on the basis of race, color, national or ethnic origin in administration of its educational policies, admissions policies, scholarship and loan programs, and athletic or other school-administered programs.