Welcome to the Cornerstone Christian Schools family!
At CCS, we intend to make your family's first year with us the very best experience possible! Our FYE (First Year Experience) program is designed to welcome you as a valuable and vital member of the Cornerstone Christian Schools family.
CCS Student Ambassadors participate in our FYE Program to make certain that every new student feels welcome and included. Each new student, grades 7-12, is assigned a Student Ambassador to partner with him/her for the full academic year. This Ambassador ensures that no student sits alone at lunch, that classrooms are found quickly and easily, and that a peer is available for questions and assistance.
New students meet their ambassadors at the FYE picnic in August and will continue to meet with them throughout the school year. New sixth-grade students are welcomed by a dedicated team of teachers and returning sixth-grade students.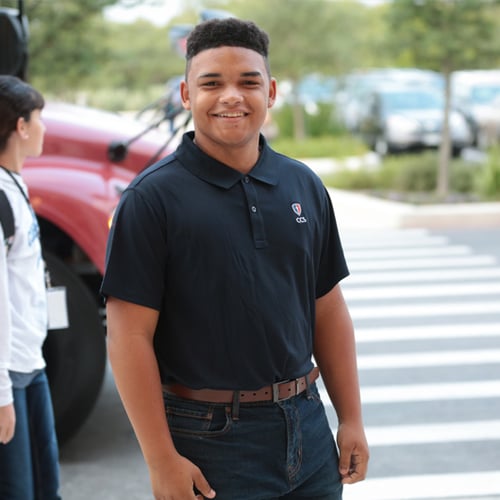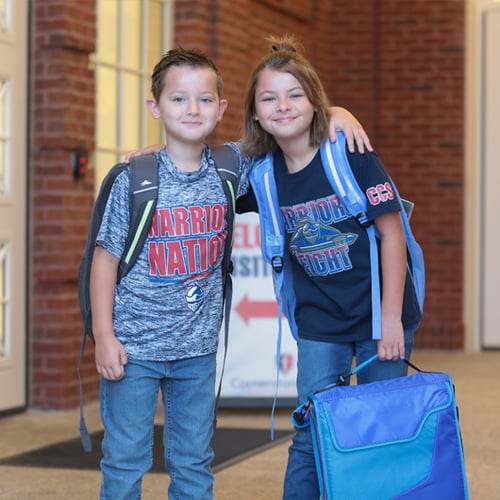 Welcome to the CCS family!
See the schedule below for important meetings, greetings, conferences, and special days for your whole family.
"These special events for us as a first year family gave us peace knowing that my student was loved and cared for."
First Year Experience Schedule
Principal's Welcome Letter: We're glad you have chosen to partner with us!
First Year Experience Family Picnic: Enjoy a picnic and mingle with other new families.
Teacher Meet & Greet: Families and teachers meet one-on-one!
First official CCS t-shirt -- our gift to you!
Elementary Buddies: No worries – your new buddy will show you around!
Phone Checkup: Room moms to the rescue! Any questions? They will be calling to be certain your family has settled in comfortably at CCS.
Invitation to Homecoming game sent to parents.
Parent/Teacher Conferences: Come hear the good news!
Complete our survey: How is your school year progressing?
Thanksgiving Celebration: We look forward to dining with you!
Superintendent's Continuous Enrollment Letter
Continuous enrollment explanation to the rescue! Room moms will call to answer any questions for you you.
Parent/Teacher Conferences: Check up on your child's progress!
End of year survey: Help us help you!
Ice Cream Reward: We made it! Have a treat on us!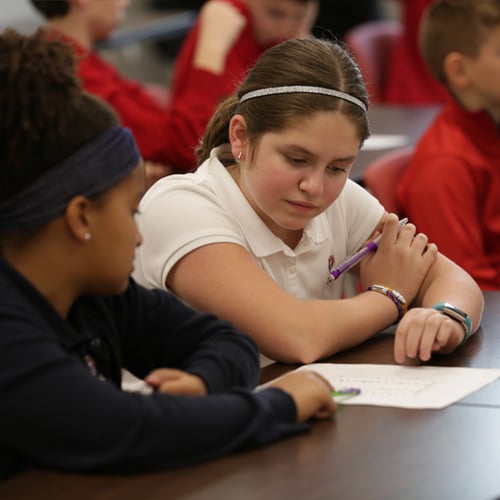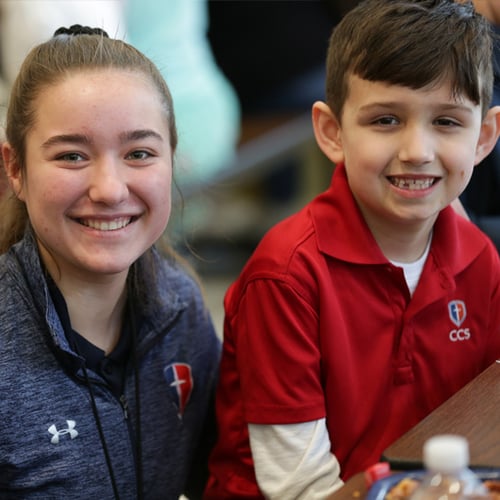 Testimonials
"I love being able to attend a school where I could learn about God, but also get a great education at the same time."
Testimonials
"The greatest benefit I received from attending CCS was not only college preparation from an educational perspective, but a spiritual perspective that I will always remember."
Testimonials
"I was impacted the most by being surrounded with wonderful Godly influences and spiritual leaders that I had during my years at CCS."
Best Value In Christian Private Education in Texas
Discover the premier Christian K4-12 education in San Antonio. Unmatched Facilities, Attainable Tuition.
Enroll Today!
Clubs and Organizations
At Cornerstone Christian Schools, we are excited to have the opportunity to offer our students extracurricular activities that enhance the educational experience. 
Click Here